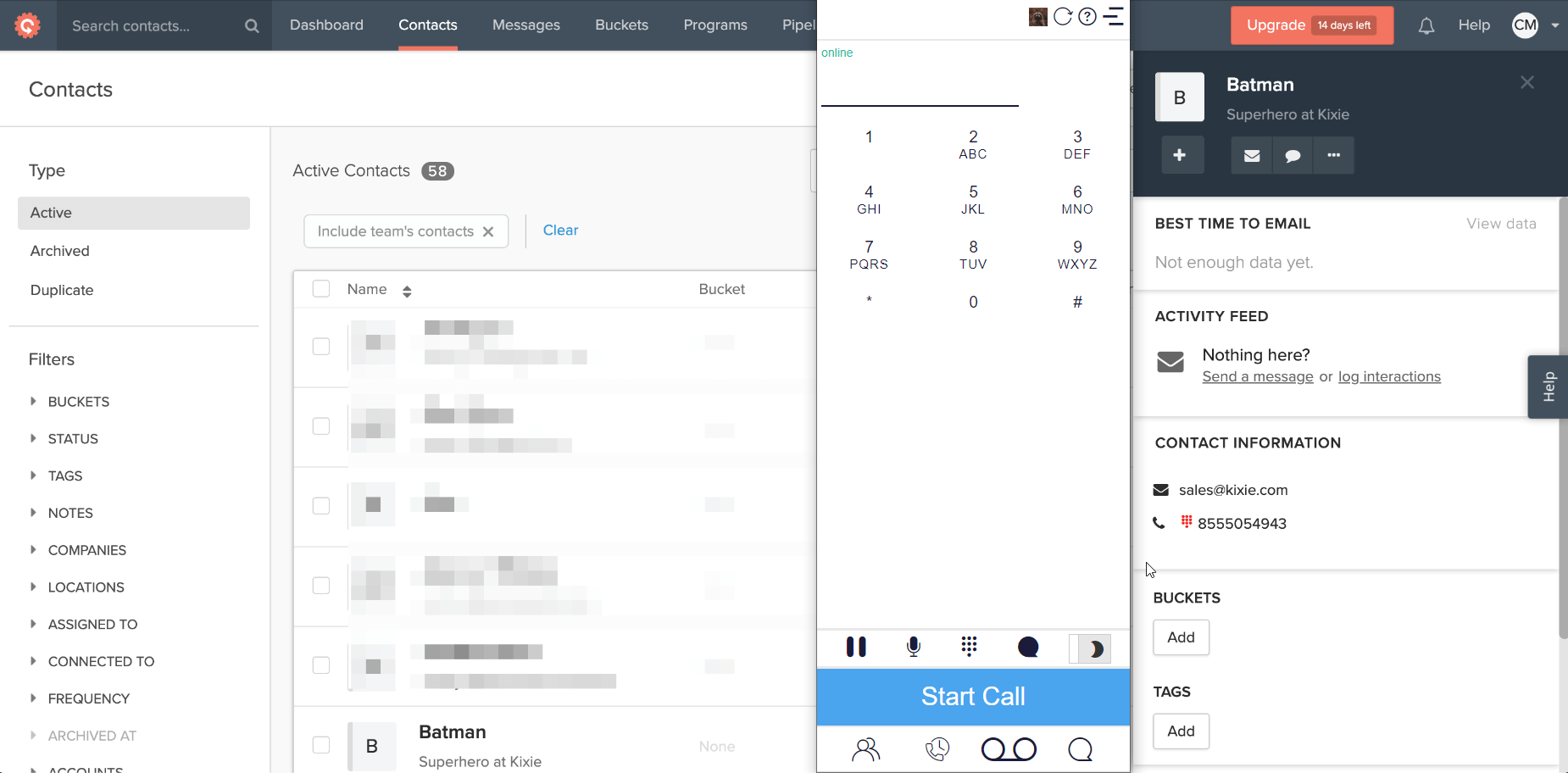 Contactually CRM Phone Service | Kixie
Kixie is a phone service that perfectly integrates all your phone calls with Contactually. With Kixie, your reps can call up Contactually contacts in one click, and automatically sync all incoming and outgoing call activities with recordings inside of the contacts! Our automatically-updating Missed Call and New Phone leads buckets also help you stay on top of your most important phone calls. And in addition to making the Insights section of Contactually come alive, Kixie's robust reporting dashboard is the perfect tool for Contactually sales managers looking to take their call data analytics to the next level.
The best part: all it takes is literally one click of a button and Kixie will start working its magic inside Contactually. No complex setup required. Just download the Kixie app, pick a number, invite your reps to join you, and now everyone's phone calls are fully-integrated with Contactually and you have access to call data reporting for your team. And fear not: you can keep your current number(s) and migrating from your current voice provider is a breeze.
Start a free 7-day trial of a Capsule CRM Phone Service, no CC required. You can add all your reps onto your trial so they can try it out too.
Want to find what else Kixie can do for your sales productivity? Schedule a demo with one of our sales consultants today!
You might also be interested in...